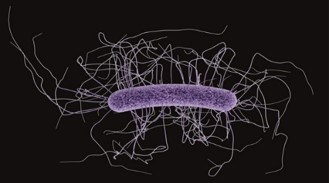 Can treatment of COVID-19 patients with broad-spectrum antibiotics unleash multi-drug resistant bacterial pathogens?
Keywords
Clindamycin, Clostridioides difficile, gut-microbiome, multi-drug resistance, PCR ribotype 001, PCR ribotype 027, synbiotics
Project Outline
Status: Manuscript has been submitted for peer-review.
Objectives: Our research project aimed to answer the following questions:
Survey among dentists
How high is the burden caused by diarrhea (often caused by C. difficile infections) for residents and staff of nursing homes?
How is diarrhea managed in nursing homes?
In-vitro experiments
Can different strains of C. difficile (ribotype 001, ribotype 027, J-strain) be inhibited probiotics and synbiotics?
Are there differences between the effects of different probiotic and synbiotic preparations?
Remark: This project is performed in cooperation with Prof. Hanna Pituch, Medical University of Warsaw.